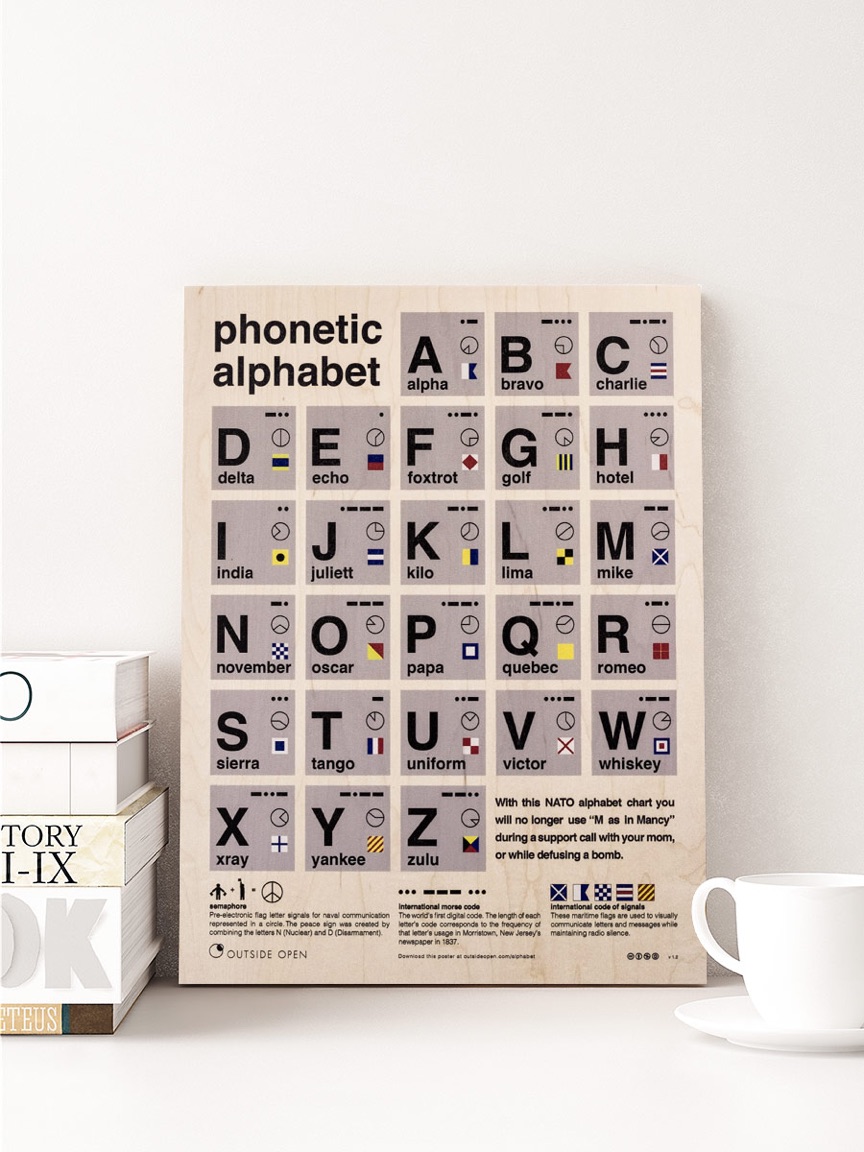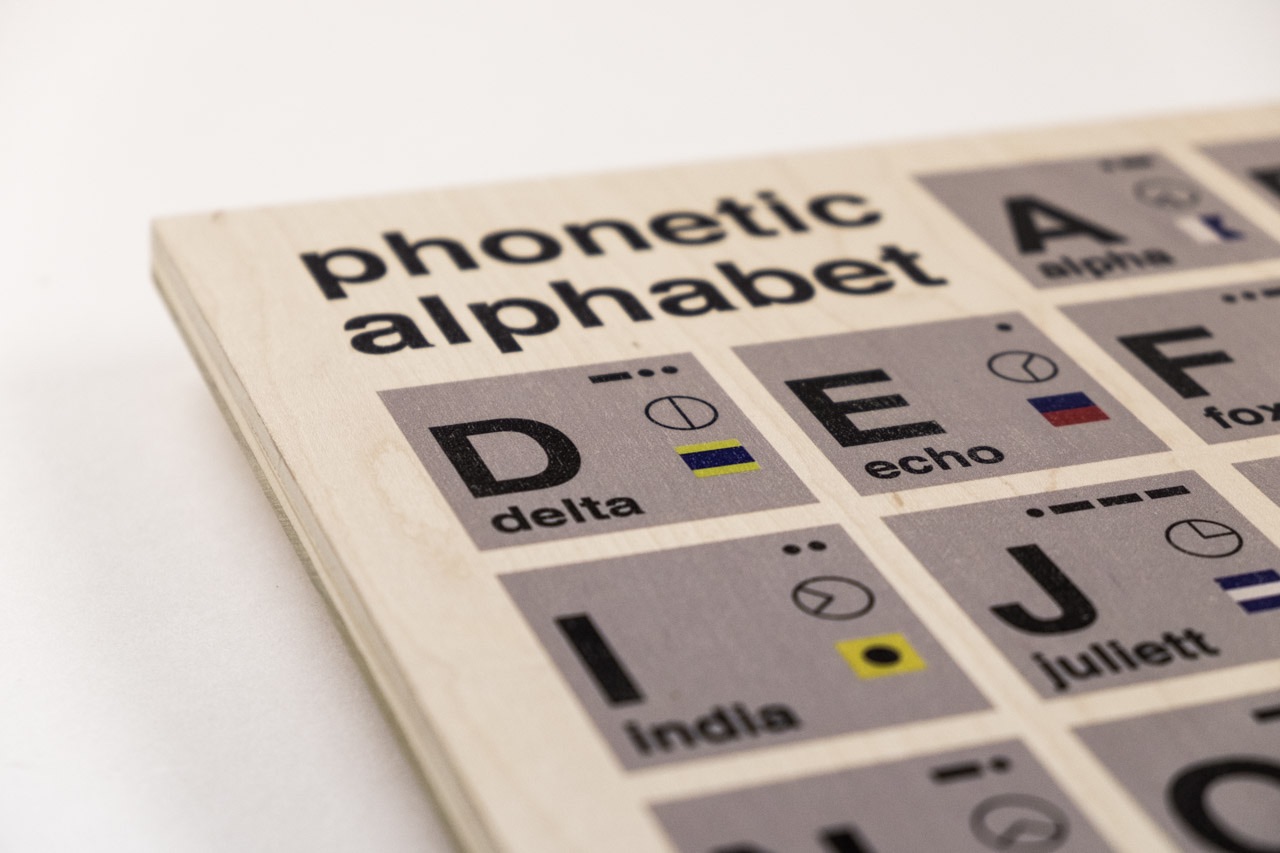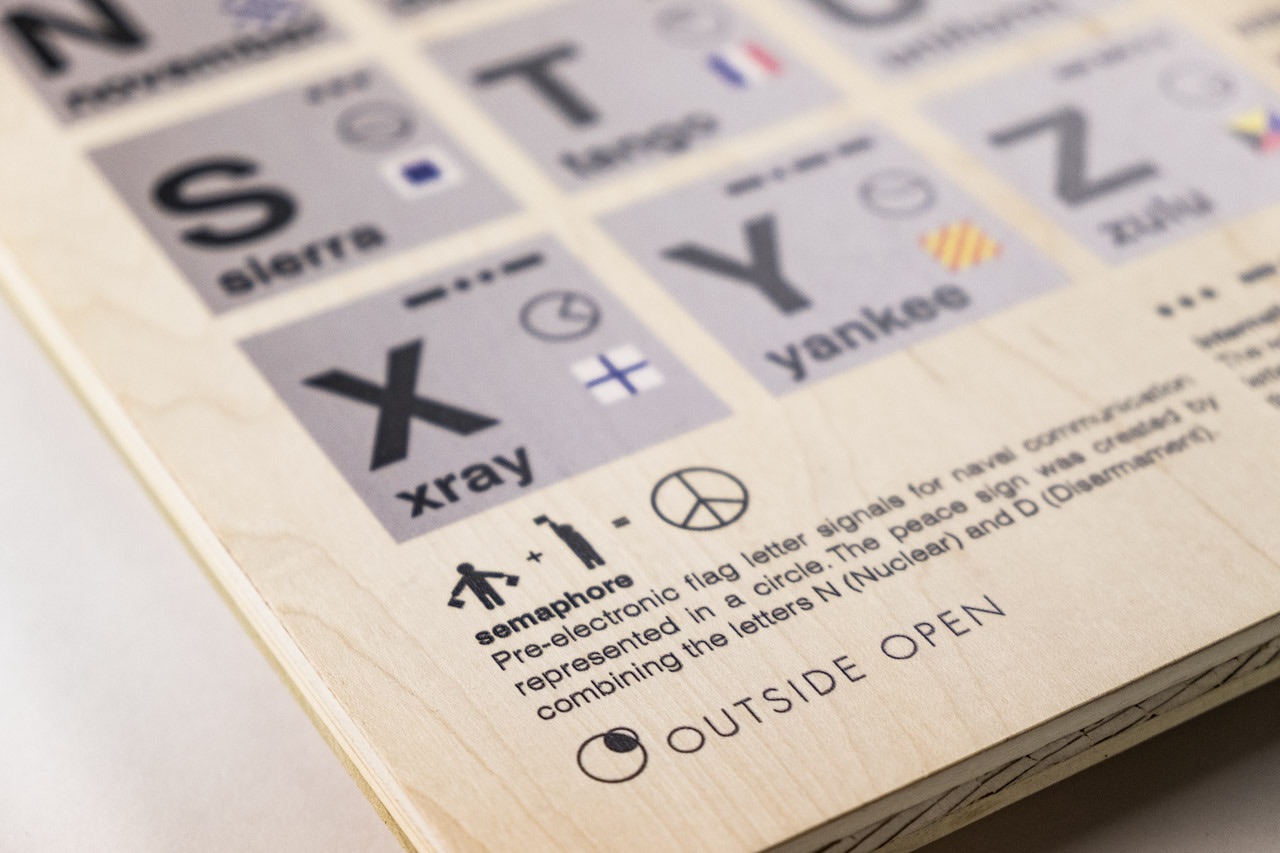 Project Description
This Phonetic Poster print was designed as an exercise in industrial and modern design. Outside Open co-founder Greg Lawler brainstormed the initial concept while fellow designer Chris Ragland and I developed mock-ups and produced the poster in InDesign CC.
Chris and I designed this piece after seeing the customer support specialists at Outside Open get tongue-tied while assisting clients over the phone. Deciding on Helvetica for its clean, modern look, we went through at least 30 different iterations of the print.
The poster was also designed with some interesting historical elements such as Morse code, international code of signals (maritime flags), and Semaphore flag codes.
Project Involvement
Collaborated with Chris Ragland and Greg Lawler on concept and design.
Digitally produced by Katherine and Chris Ragland in Indesign CC.
Read more about this project here.